It Was Always Just A Dream...
RILEY Boutique was developed in 2014. We began our journey with opening our flag ship store in the Kingfisher shopping centre, Redditch January 2015 as a family run business. Six months later we opened our second store in the Gracechurch Shopping Centre, Sutton Coldfield.
There are many different qualities that make RILEY Boutique a unique brand:
We offer a complimentary personal shopper/styling service in store
We aim to bring unique pieces that you won't see on the high street
We aim to help build a capsule wardrobe for our clients
Making our clients feel & look good is our top priority
Honest advice ensuring we find pieces that are comfortable based on your style and comfort.
We commit to offering our customers a shopping experience
We do not judge our customers based on age or size.
We always aim to go above and beyond our clients expectations
We offer complimentary drinks as standard in store
We have a temperature controlled environment in our changing area so you can feel comfortable should that restrict you from shopping in store.
We offer a home visit service to our VIP clients ( you have to be registered )
We aim to provide full outfits rather than single pieces so you are not having to spend additional time putting it all together.
These are just some of the services we offer to make RILEY Boutique a Luxury Shopping Experience. Shortly after our opening we began to see success and how much our customers enjoyed and valued this service and experience.
We started by sourcing our products in Italy , we then moved further abroad and started sourcing pieces from France & Germany. This significantly increased our variety of unique products.
Fast-forward to 2020 and our clients have built the trust and confidence for us to dress them no matter what the occasion! So if you struggle with any of the following:

What colours shall I wear?
Shall I wait to buy more clothes when I have lost more weight?
"I don't go out anywhere"
Why do I need more clothes?
Got a new job? Need help?
Just retired & require the know how to do "smart / casual"
A general wardrobe update
A change in lifestyleClothes to suit your shape now
Attending an event & not sure what to wear?
Special Occasion ?
These are the sort of everyday questions and queries we can help assist you with. Our stylists and experts are here to help you. We go back to traditional values and offer our customers a bespoke free personal & premium service. It is what we love & that extra special touch is what ensures you will build a great relationship with your stylists at RILEY Boutique.
In our "Gallery" section you will see the varied age range of clients we dress, we pride ourselves on offering our services to anyone who requests and requires it. We aim to bring you out of your comfort zone to offer you products that you are not going to see everyone else wearing.
We only stock limited pieces of our products so that we can constantly keep bringing you new items weekly. This is how we keep you all up to date with the latest fashion trend.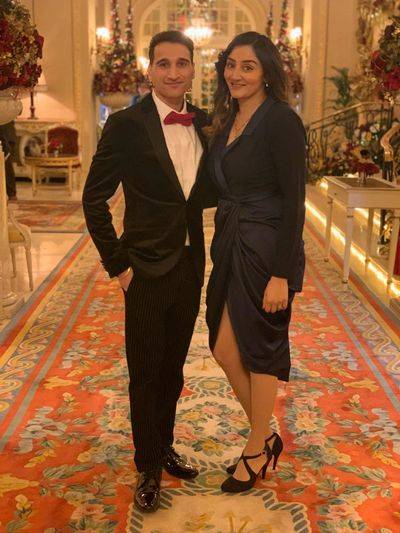 Founders of RILEY Boutique