RILEY Boutique Returns Policy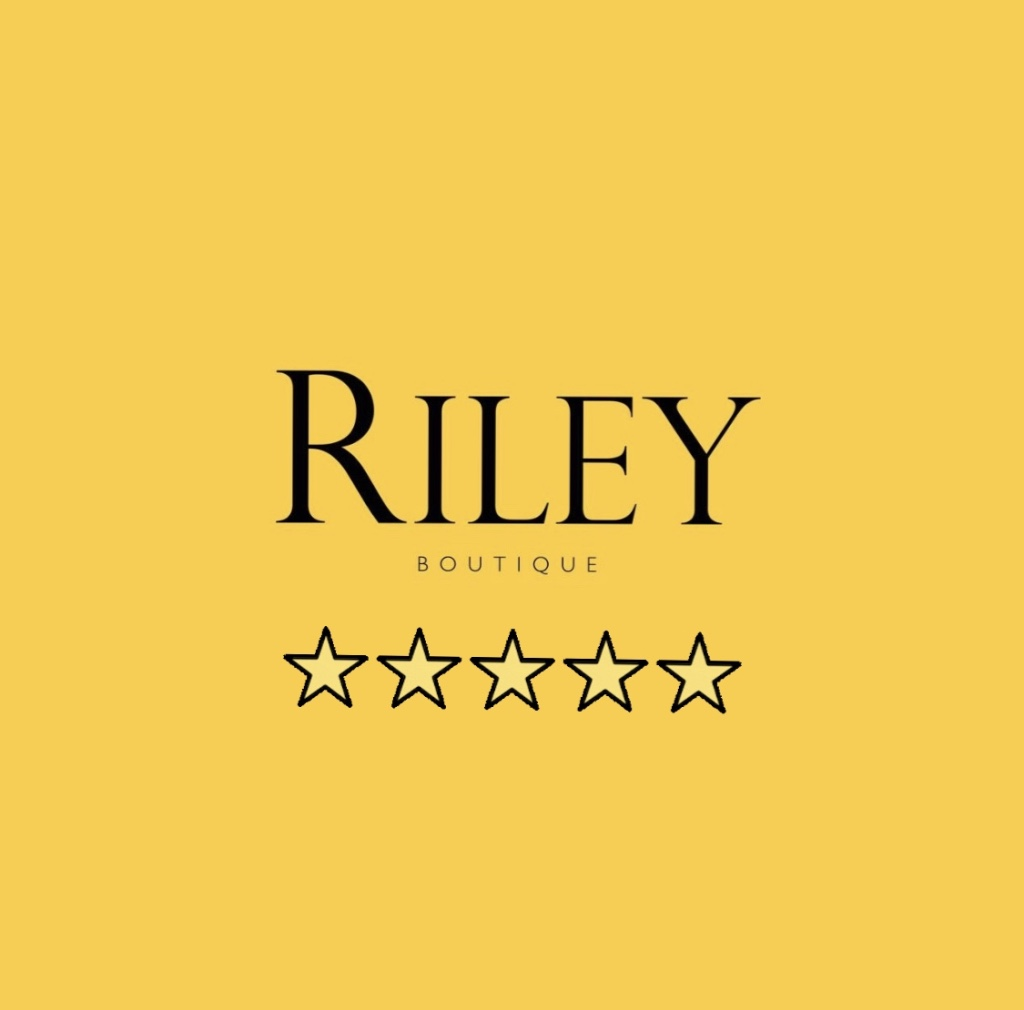 Not 100% Satisfied? We Want All Our RILEY Boutique Customers To Be Fully Happy With Your Purchases. So If For Any Reason You Are Not Fully Satisfied Details Of Returning Our Products Are Listed Below:
Please notify us of your return request through our customer care email: info@rileyboutique.com
Items must be returned within 28 days of original order date.
We ask that the items are unworn and unwashed.
Items must have all tags still attached.
Shoes must be tried on indoors and not show any signs of wear.
We are unable to accept returned items which have been marked by makeup, false tan or creams and ask for care to be taken when trying your items on.
We ask items be returned odourless.
We reserve the right NOT to refund you if you return items to us outside the terms of our Returns Policy. It is also important that you are aware that the cost of sending back returns must be paid by the customer. This must be confirmed by our customer care team before the items are sent back.

You can return your parcel by post to:
RILEY Boutique HQ Returns Dept:
1 New Walk
Kingfisher Shopping Centre
Redditch
B97 4YP
We advise that you use a tracked service to return items back to us using the returns note found in your parcel. RILEY Boutique cannot be held responsible for parcels that go missing which are returned outside of our advised return methods.You must ensure to obtain your proof of postage in case your parcel is lost on its return back to us. If you do not have your proof of postage, RILEY Boutique cannot be held responsible for any lost parcels. We advise that you take your parcel to a Post Office as a method of return.
We try our very best to process your return ASAP, but on occasions it may take up to seven working days for your return to be processed once your parcel has been received into our warehouse. Once everything has been processed, we will send you an email containing all of the details of your refund. Please be aware that it can take your bank a further 2-10 days for the funds to appear back in your bank account depending on the card issuer. If you have any questions about your refund, just let our Customer Care team know by sending us an email at info@rileyboutique.com

Am I Able To Exchange For Something Else?
If for any reason your order(s) does not meet your satisfaction we also offer an exchange service, simply send back your item(s) to our HQ. Once we have received your item(s) we will email you a coupon code to use site wide for the item you would like to replace it with.
Occasionally things do go wrong and you may want to get in touch with us. If that happens, we aim to rectify your complaint within 3 working days. If Customer Care are unable to resolve your complaint to your satisfaction, you may refer your complaint to a manager.
We ask for 1 working day to investigate and respond. On a rare occasion, we may ask for an extension of a another working day to try and resolve your issue. If we have been unable to reach a satisfactory outcome, a supervisor or manager will refer your complaint to the senior management team who will contact you within 24 hours regarding the issue.
Our Customer Care email is: info@rileyboutique.com
What Do I Do If I Have Received An Incorrect Or Faulty Item?
We are so sorry to hear that you have received a faulty/incorrect item. Please contact us as soon as possible by emailing our Customer Care Team: info@rileyboutique.com with your order number and an image of the item. Our team will resolve this for you straight away.
You Still Have Not Answered My Question Fully?
If you are struggling to find the information you are looking for, then contact our HQ directly on 01527 758182. Open Monday - Friday 9AM - 5PM.
Feedback On Our Products And Services
We are always looking to improve our products and services to you. Should you have any suggestions or areas of improvement you wish to share with us then we are all ears! Please email our Customer Care team info@rileyboutique.com. We value your opinion to help us improve and develop further.